Wir begeben uns in die frühen 90er-Jahre und damit mitten hinein in den Consolewar. Nintendo stieg 1990 mit dem Super Famicom in die 16 Bit-Ära ein, und warf mit Begriffen wie Mode 7 und Super FX um sich, um dem Blast Processing der Konkurrenz aus dem Hause SEGA zu begegnen. Was war das für eine spannende Ära! In diesem Super Nintendo-Konsolenspecial erinnern wir uns an großartige Spiele aus dieser Zeit, die die Konsole geprägt haben – sei es Super Mario World, A Link to the Past oder Secret of Mana. Und natürlich gehen wir intensiv auf das kommende Nintendo Classic Mini in der Super Nintendo-Variante ein und schätzen dessen Lineup ein.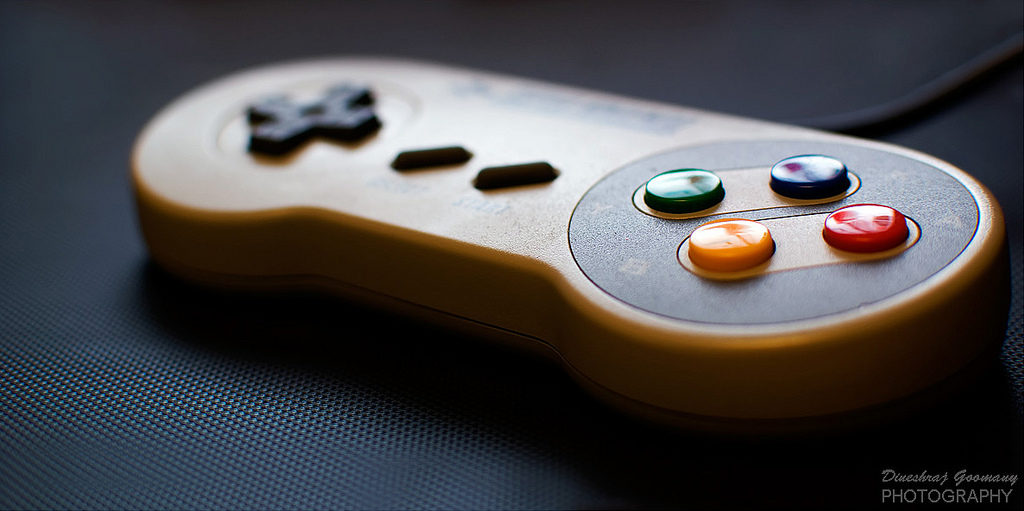 Teilnehmer:

Thema:
Retro-Konsolenspecial: Super Nintendo Entertainment System
Erwähnte Spiele:
Super Mario World, F-Zero, Pilotwings, Sim City, Gradius III, Final Fight, Super Soccer, Super Tennis, Super R-Type, Super Mario All-Stars, Donkey Kong Country-Reihe, Super Mario Kart, Street Fighter II: The World Warrior, Contra III, Starfox I & II, Super Mario World 2: Yoshis Island, Super Mario RPG: Legend of the seven Stars, Mega Man X-Serie, Breath of Fire I & II, Final Fantasy Mystic Quest, Illusion of Time, Lufia-Reihe, Mystic Quest Legends, Secret of Mana (Seiken Densetsu II + III), Secret of Evermore, Terranigma, Chrono Trigger, Final Fantasy IV – VI, Mother Earthbound II, Ogre Battle, Shadowrun, The 7th Saga, Ultima 6, Dragon Quest V, VI, III Remake, Fire Emblem, Star Ocean, Tales of Phantasia, Mario Paint, Bomberman, Actraiser, Flashback, The Legend of Zelda: A Link to the Past, Kirby Super Star, Kirby's Dream Course, Street Fighter 2 Turbo: Hyper Fighting, Super Castlevania IV, Super Ghouls 'n' Ghosts, Super Metroid, Super Punch Out!!
auch hörenswert:
PT011 – Keeping in oldschool (NES-Retrospektive)
PT026 – Play it Loud! (Game Boy-Retrospektive)
PT041 & PT042 (Nintendo 64-Retrospektive)
Intro: Castlemania 2010 (Benjamin Briggs) auf overclocked remix
Bild: cc-by-sa-2.0 Dineshraj Goomany, Super Nintendo Controller